Healthy Lawns and Landscapes Help Fight Climate Change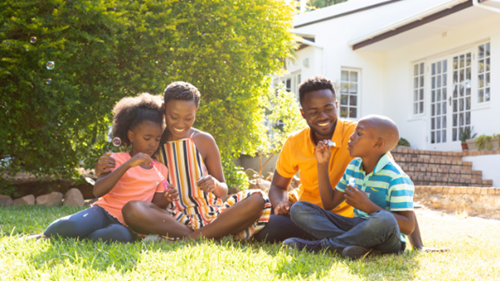 Your yard is a great place to relax. But did you know that it is so much more? The trees, grass, plants, and flowers in your yard, local parks, and ballfields play an important role in fighting climate change.
Climate change is causing more extreme and unpredictable weather. The earth is warming because there is too much carbon in the atmosphere. The easiest way to sequester the carbon is through the photosynthesis of trees, grasses, and plants. So, your yard can actually help to remove carbon from the atmosphere and not only that - your lawn, trees, and plants also produce oxygen and help save energy at the same time.
Help your yard become a climate change fighter
Follow these tips to boost your yard's climate change fighting abilities.
Ensure that your lawn is healthy. Turfgrass is excellent at capturing carbon and turning it into organic matter that improves soil quality. Keep your lawn healthy to capture more carbon and filter stormwater. If you aren't sure how to improve your soil condition or build stronger turfgrass, a lawn care professional can help determine a care plan for your yard's.
Add more trees and shrubs. When you have more trees, plants, and shrubs in your yard, they not only sequester more carbon - they also produce oxygen and clean and filter the air you breathe. An investment in your landscape, helps the planet at the same time.
Plant trees in the right spots. By planting trees and screening shrubs that help block the prevailing winds, you'll reduce the impact of the wind on your house, keeping it warmer in winter. And, by planting shade trees in the right places, you can cool your home in the summer.
Make the right plant choices. By choosing plants adapted to your particular climate zone and planting them in their ideal growing conditions (full sun, shade, or partial shade), they will thrive and use less water to maintain. A landscape professional can help you choose wisely.