4 WAYS TO BOOST YOUR HOME VALUE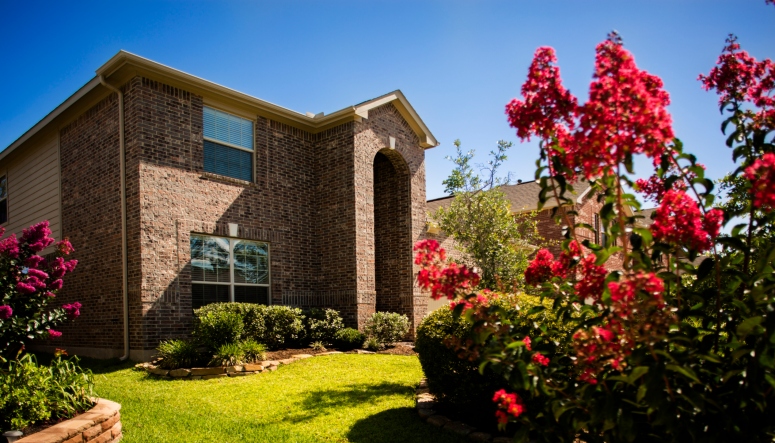 First impressions are everything – especially when it comes to selling your home. According to the National Association of Realtors®' and National Association of Landscape Professionals'
Remodeling Report: Outdoor Feature, 94 percent of REALTORS® have suggested that sellers improve their curb appeal before listing a home for sale. Whether you're looking to sell now or in the future, follow these four tips to boost the value of your home.
Show Your Lawn A Little Love

A beautiful lawn will set expectations for the rest of the home, it will differentiate your home from others, and drastically increase its value. Lawns are not only aesthetically pleasing but they offer an extension to a home's living area, providing an ideal setting for outdoor leisure and entertainment. More than half of REALTORS® have suggested sellers perform a standard lawn care service before attempting to sell, and when asked which outdoor projects produce the most substantial financial payouts at resale, Realtors® ranked standard lawn care service at the top, which recovers a whopping 267 percent of the project cost at resale.

Back to (Landscaping) Basics

A well-maintained yard is one of the few home improvements that not only adds value immediately, but also increases in value as the years go by. Interior décor and designs can go out of style and technology can get outdated, but plants never go out of style. They actually grow fuller and more robust over time. To boost home value, give your yard a makeover by going back to landscaping basics such as mulching, mowing, planting, pruning and fertilizing. Your neighbors (and your wallet when you sell!) will thank you!

Beautify Your Backyard

Both decks and patios serve as the foundation for outdoor living, essentially creating another room to your home and another spot for friends and family to gather. Plus, they are well worth the investment. Not only can you utilize the space while you are still living in your home, but when it comes time to sell, a quality backyard space can make all the difference. According to the Remodeling Report: Outdoor Feature, building a new patio or deck ranks among the top 10 projects' likely to add value to homes for resale. Be sure to consult with a landscape professional to develop a plan to build your home's ultimate outdoor living space and make sure you're getting the highest return on investment.

Plant a Tree or Two!

Planting a tree is among the best, low cost investments you can make to increase your home value. Trees not only add to the overall beauty and aesthetic of your home, but they also provide environmental benefits, clean air and provide shade that can help cut cooling costs. With thousands to choose from, selecting the right tree is no small feat. Landscape professionals and tree care experts can help assess your property and ensure the trees you plant will be a valuable part of your landscape for years to come.
Ready to upgrade your home? Whether you are looking to sell now or planning for long-term home value, landscaping is an investment worth making. However, getting your yard in tip-top shape is often easier said than done. It's best to work with a local landscape professional who can provide expert recommendations and bring your landscaping dreams to life.