A GUIDE TO LOW-MAINTENANCE SHRUBS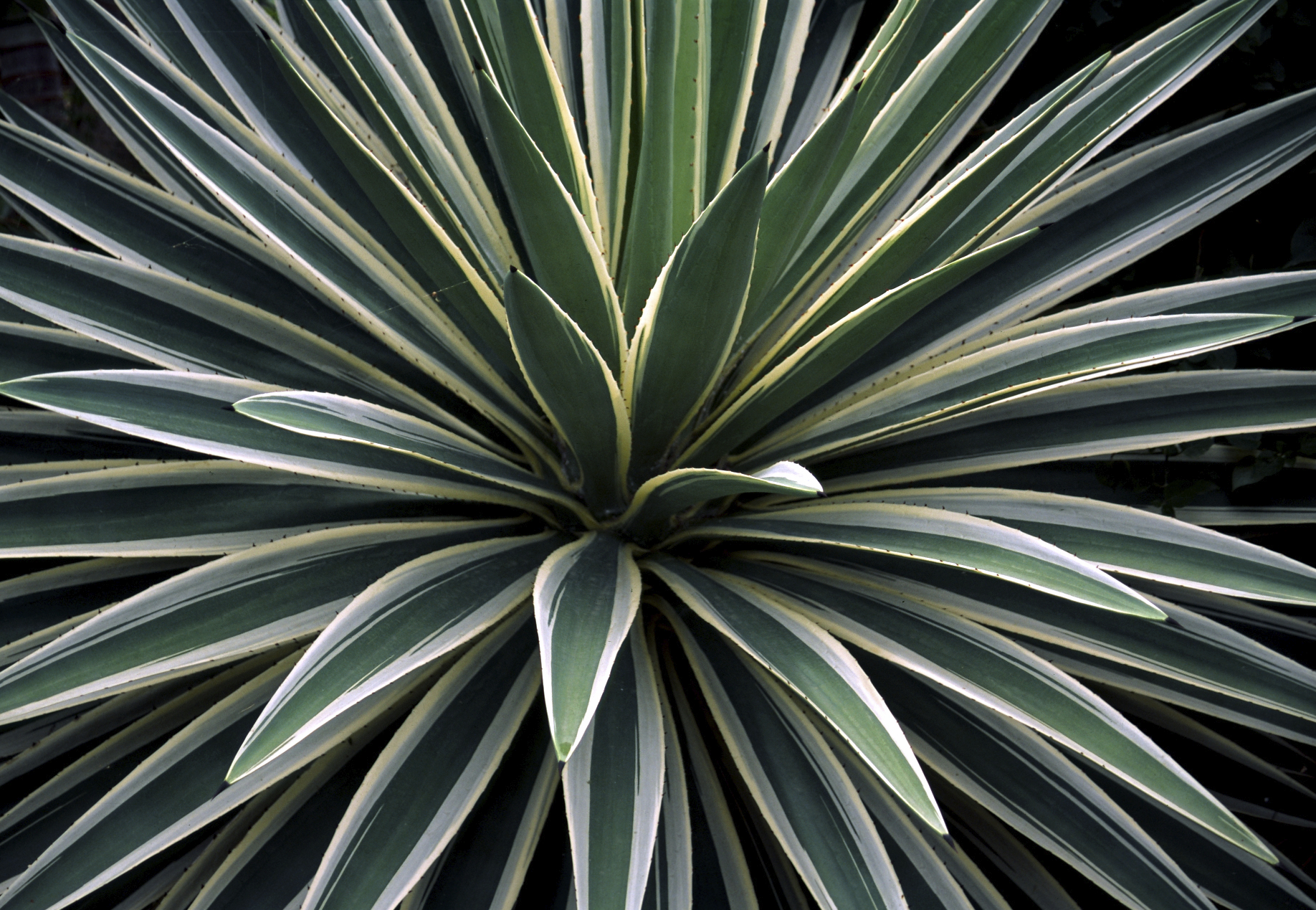 With today's Type-A, overly-scheduled, short-on-time society, homeowners are turning to low-maintenance living options with increasing regularity. These materialize in the form of hairstyles that require little attention, cars and appliances that function fully with minimal focus and of course, plants that can thrive with very little TLC. If you are looking to create a healthy looking landscape, highlighted by beautiful shrubs, but don't have a green-thumb, fear not. There are many low-maintenance options that will make it look like you invest more time in your yard than you actually do. Relax, your secret will be safe with us.  
Here are a few tried-and-true, low maintenance shrubs to consider: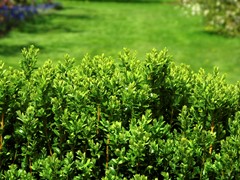 Boxwood (various)
Buxus spp.
Zones: 4-8
Boxwood are tough, generally slow growing, evergreen shrubs. They're quite easy to maintain, especially if you opt for a looser appearance instead of a more traditional clipped look. Be sure to check with your local garden center or landscape professional to find the varieties that work best in your area, as there are dozens from which to choose. Whether your landscape is clean and modern or you're evoking the spirit of the Colonial era, boxwood is a great choice.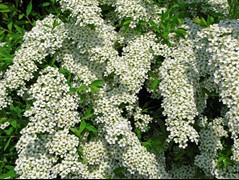 Japanese spiraea
Spiraea japonica
Zones: 3-8
Spiraea is an easily grown, sun-loving, deciduous flowering shrub. It has a dense growth habit and is covered in pink blooms through much of late spring and early summer. Popular cultivars include 'Goldmound' with its bright yellow leaves, 'Neon flash' with its contrasting dark green foliage and bright pink blooms, and 'Little Princess', a variety that's slightly smaller than many other spiraea. Spiraea can either be completely left alone, or lightly trimmed and shaped.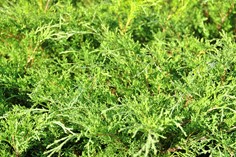 Groundcover junipers
Juniperus spp.
Zones: 4-9
Groundcover junipers do exactly what their name implies. They're a low growing shrub that fills in to create a dense mat over a large area of ground. Because they grow from just a few spreading branches, they're easy to prune, but it's important to read the nursery tag and plant them with adequate space. Popular varieties include 'Procumbens 'Nana'', 'Blue Pacific', and 'Blue Rug.'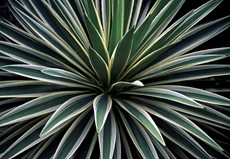 Yucca
Yucca filamenosa
Zones: 5-10
It doesn't get much easier to maintain than a yucca. They maintain their size and shape with virtually no human intervention, they bloom reliably year after year, and their range extends from New England to Arizona. When yucca blooms, it sends up a flowering stalk that can reach six feet tall, creating a dramatic landscape statement.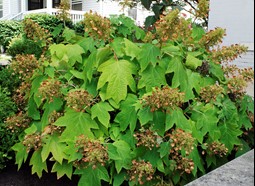 Oakleaf Hydrangea
Hydrangea quercifolia
Zones: 5-9
Oakleaf hydrangea is low maintenance not because it's small (it can grow to six feet or so) but because its natural form looks most beautiful unpruned. Read the tag and plant in a space that will let it reach its full size with minimal intervention and you'll be treated to huge bloom clusters shaped like inverted ice cream cones and rich burgundy fall foliage. Popular choices include 'Alice', 'Snow Queen', and the dwarf 'PeeWee'.
The best landscapes are the ones you enjoy, not the ones you view as a chore. Use this list as a starting point when planning your next landscape improvement, and seek more information from your local landscape professional.