AS SEEN ON FOX AND FRIENDS

Did you see us on FOX & Friends on Saturday, June 16, 2018? Learn more about healthy lawns, backyard products and landscape enhancements we showcased on FOX News Channel:

Automatic lawn mowing allows you to have a perfectly manicured lawn with minimal effort, so you can enjoy the lawn without all the work. Robotic mowers are also extremely quiet. The mower's mulching functionality creates significantly less dust and returns nutrients and moisture back to the soil, so you can have a greener, healthier lawn.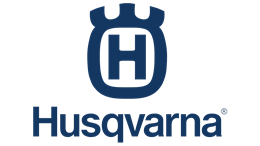 Husqvarna Battery-Operated Equipment
Husqvarna offers a full lineup of homeowner battery equipment to keep your yard in excellent shape without compromising on power or performance.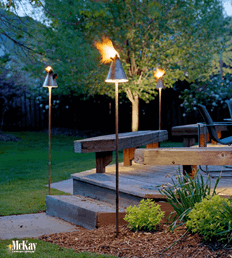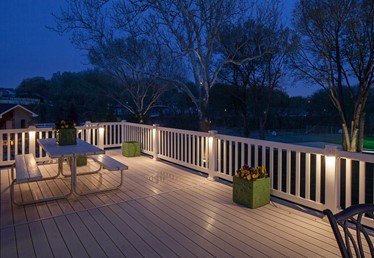 McKay Landscape Lighting (Omaha, NE)
Strategically placed landscape lighting provides safety, security, beauty, enjoyment and continued use of space. A landscape lighting professional will have the experience and knowledge to develop a comprehensive lighting design that complements the beauty of your home and provides functionality based on how you use your outdoor spaces — one that you can enjoy for years.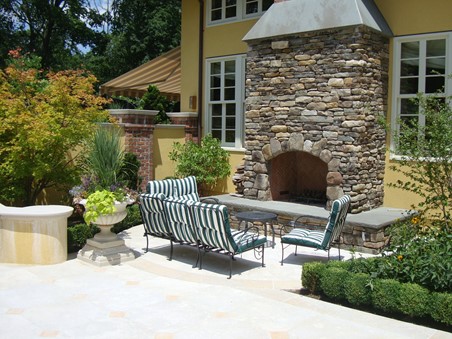 Morano Landscape (Mamaroneck, NY) in partnership with Weaver Gardens (Larchmont, NY)
Well-managed landscapes offer tremendous benefits for people and for the environment. Try creating beautiful container gardens to save time and space, while making your porches and patios POP with color and pizzazz! Watch our video to learn the "thrillers, spillers and fillers" technique and some of the best options for plants for your container gardens.

Campania International (Pennsburg, PA)
Water features are one way of making your landscape a sanctuary for wellness and relaxation, a very popular trend! Enjoy the sounds and serenity of water, and reduce noise from neighbors, with fountains of varying shapes, sizes and materials.
Hungry for more? Check out all our expert advice on lawn care, outdoor living and more!