5 SECRETS TO AWARD WINNING COMMERCIAL LANDSCAPES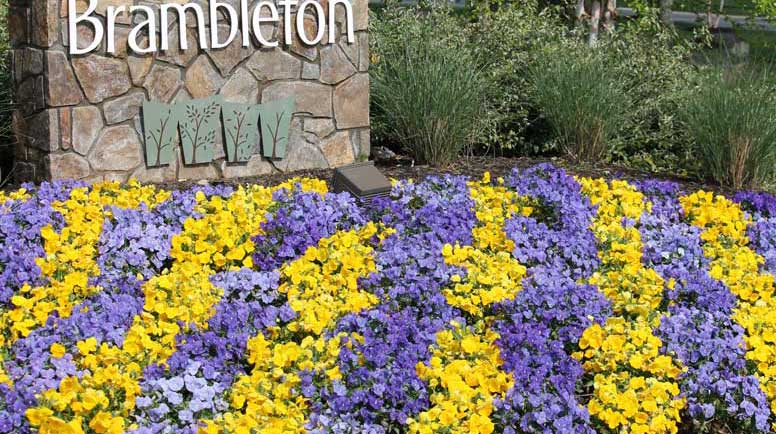 The National Association of Landscape Professionals gives out dozens of awards each year to the best commercial landscape projects in the country, and there are a number of things that the landscaping of most award-winning commercial properties share.
The landscaping compliments the building's architecture and purpose. Landscaping can make a visual statement, add to the building's sustainability goals, provide comforting or healing spaces or provide a simple backdrop that allows the building to take center stage visually. Whatever the goals of the property, the landscape should enhance them.
The landscaping draws attention to the building's entrance and is very welcoming to customers and clients. You can draw attention to the entrance with bright flowers and with the use of symmetrical design of trees and shrubs next to the entrance.  Decorative hardscaping using brick or stone walls or walkways leading to the entrance also draws attention and can be designed to enhance the elegance or visual power of the entrance.
The landscaping guides the tenants' and visitors' behavior for the property. If you want them to stay longer, having benches and seating areas in beautifully landscaped spaces will make guests want to linger and return often. If you want them to complete their business quickly, then a neat and well-maintained landscape conveys efficiency.
The landscaping is designed in a way that it can be maintained well which supports the overall positive image of the building and its businesses. When it comes to your property, landscaping is the first thing that people see, so it is important to make a good first impression.
The landscaping is the right scale for the building. Trees should be the proper height and distance from the building so they don't hide the entrance or dwarf the building. The overall landscape design should complement the building but not overpower it.
Does your building's landscaping make the grade?
Photo courtesy of Heritage Landscape Services, Sterling, VA.