RIGHT PLANT, RIGHT PLACE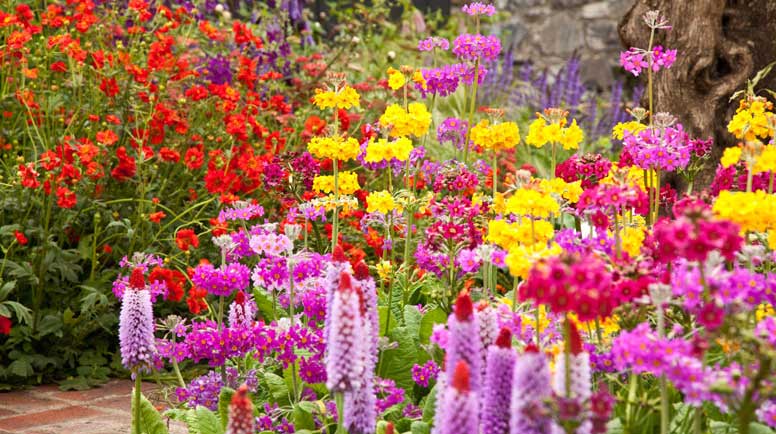 Your yard is a blank slate with nearly limitless potential. Your imagination can create a plan that embodies your unique personality, style and vision. But as you plan, it is important to remember the bigger picture: the environment. If ecological impact is not considered in the plan for your yard, landscaping can be a drain on the surrounding environment. However,  if the right steps are taken, your property can contribute to your neighborhood's – and society's - ecological well being.
Plant Selection
The first step to creating an eco-friendly landscape is to select the right plants for your property. Beyond obvious geographic limitations (i.e. that palm trees would be a bad choice in Vermont), most plants favor specific conditions within their viable growth region. Some require a lot of water and some hardly need any. Some thrive in abundant sunshine, while others like shade. Placing plants in areas that they naturally prefer reduces their required maintenance. By seeking out ideal locations, you let Mother Nature do much of the work for you.
Another consideration in selecting plants is to determine if there are specific environmental jobs you would like the plant to do for you.  For instance, if you are looking for to provide protection from strong winds, consider evergreens planted on the windward side of your home. Conversely, trees shading homes can reduce attic temperatures by as much as 40%. Or, if you have a pond, you will need the plants in your pond to work for you, providing shelter and nesting help to aquatic life.
Grouping Plants
Grouping plants with similar watering needs close together, a practice known as xeriscaping, is another way to make your yard eco-friendly. If an entire area needs the same amount of water, it makes the irrigation process simpler, while conserving water. There are other environmental benefits of plant grouping as well.  For instance, planting clusters of trees provides for greater cooling benefits than if those same tees were placed separately and the grouping offers greater protection in strong winds.
A Welcome Mat for Wildlife
The right plant selection can also transform your yard into its own little nature preserve. Certain plants attract specific types of wildlife. Choosing plants that draw birds, butterflies, squirrels, and bats makes your property a vibrant, living place that is more than just nice to look at. Plants that attract bees can be especially helpful to the environment. A large portion of the world's food supply is dependent on pollination from bees.
Landscaping can provide more than just ornamental beauty. At the very least, it should not be an ecological burden. At best, it can make a very positive impact on the local environment. Talk to your local landscape professional to make your property both attractive and eco-friendly.