PRUNING SHRUBS IN THE DORMANT SEASON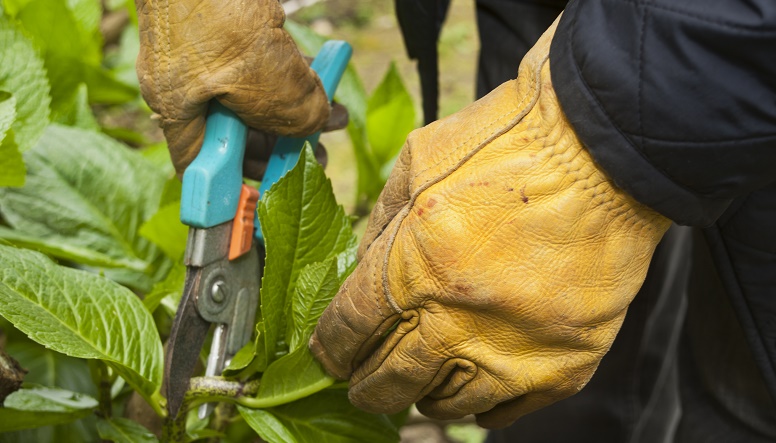 Most people think of landscape maintenance as exclusively a warm-weather activity. It's an understandable assumption as it's easy to see what needs to be done when you are outdoors, enjoying the beauty of your landscape. However, when cooler temperatures bring you indoors, out of sight should not mean out of mind when it comes to your shrubs because the best time to prune many of them is actually in the dormant season, when plants are not growing.
Why?
When a shrub is dormant, it is much easier to identify problem branches than when the shrub is crowded with growing leaves or needles.
Removing dead or dying branches redirects the resources they would have used to be channeled to the plant's healthy areas.
Healthy plants are better prepared to withstand damage from harsh weather conditions.
In the cooler months, openings in the bark are less vulnerable to pest or disease damage.
The dormant season—generally late fall to early spring—is also a good time to prune because pruning cuts in the bark will heal more quickly than during the growing season. Since the pruning process will not coincide with new growth, plants can focus their efforts on repairing pruning cuts before they channel their energies into growing and blooming.
What to Prune
There are many shrubs that are best pruned in the dormant season, many of which are summer bloomers. Some of these include:
Barberries
Cottoneasters
Crepe Myrtles
Hydrangeas
Mallow
Potentilla
Smoke Bushes
Spirea
It's important to note that not all shrubs are best trimmed when the weather is cool. Many spring flowering shrubs such as forsythias and lilacs are not good candidates for dormant season pruning. They are best pruned right after they bloom. Dormant season pruning may eliminate their buds and diminish their spring show.
Logistics, Logically
Besides the benefits to the plants themselves, the dormant season makes logistical sense when it comes to pruning shrubs. In colder months, the ground is typically firm, if not frozen. This stability means you will be unlikely to harm the grass areas surrounding your shrubs as you prune. Dormant months are also a good time for pruning because there is little else to be done in terms of your lawn and landscaping. Once the weather breaks, there will be no shortage of outdoor chores – so it makes sense to take care of pruning before things get too hectic.
Pruning during the dormant season encourages vigorous growth in the spring and summer and also adds to your shrubs' long-term health. If you need guidance or assistance regarding an optimal strategy, contact a landscape professional in your area.