WHY SAFETY TRAINING IS KEY FOR PROFESSIONAL LANDSCAPE CONTRACTORS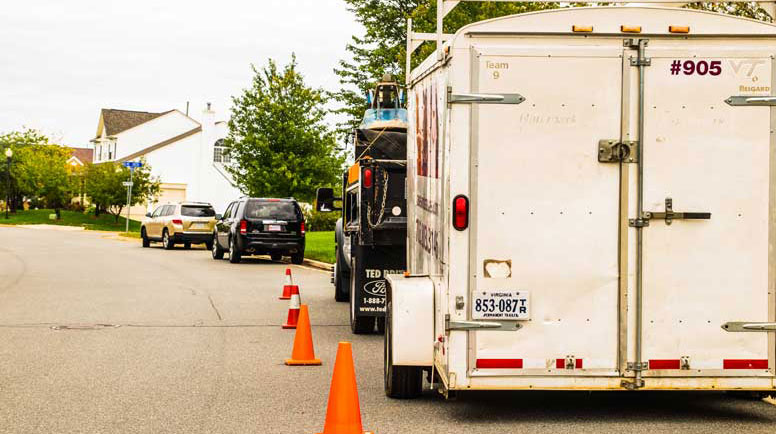 June is Safety Month, but for landscape professionals, being safe is a 12-month proposition. Good professional companies have extensive safety training programs. It begins with the hiring process by performing formal background, drug tests and reference checks on potential employees. Safety is discussed at length during the orientation process and is emphasized throughout the employee handbook.
Before operating equipment, new hires are required to read the operator's manual, view equipment videos, and receive hands-on training. Prior to the growing and mowing season landscape companies typically require all employees to participate in a safety training day where safety protocol, including everything from what type of safety gear is required to safe operating procedures for all equipment and vehicles, is reviewed. 
But being safe is more than a check list for good landscape contractors; it's execution as well. The safety message is brought up during company meetings and weekly tailgate safety meetings have become standard practice for many companies. Accidents and even near misses become important training moments and incentives for wearing the proper safety gear and operating equipment in a safe manner are becoming more common place in the industry.
So why is safety so important to landscape professionals?
It is important with heavy equipment. Landscape companies spend a lot of time on the road with trucks, trailers, and heavy loads and operate several different pieces of equipment, all of which increase accident risk factors. An effective safety program minimizes accidents and reduces repair and insurance costs.
It helps protect your property. Customers want their landscape professionals to be safe, to be aware of potential risks such as retaining walls, ponds, or steep banks. A contractor's safe operation protects commercial properties, minimizing the chance of damaging landscapes, building, and even automobiles or injuring passersby.
It increases professionalism. Being safe is synonymous with being a professional. Given a choice, most customers would prefer to work with a professional.
It increases productivity. Being safe and being productive go hand-in-hand. Employees who are trained to operate equipment in a safe manner are typically better operators.
Helps maintains OSHA compliance. Safe practices help keep a company Occupational Safety and Health Administration (OSHA) compliant.
Creates happier employees. A strong safety culture increases morale. Employees appreciate the fact that companies are concerned about their well being, and developing a culture of safety is something around which everyone can rally.
It prevents injuries. Landscape companies that have a strong safety culture do so for all the above reasons and for the singular right reason: to prevent injury to employees, customers, and clients - and hardship for their families.
Before retaining a landscape professional, ask about their company's commitment to safety and understand the role safety plays in their business culture. Chances are, you will be overwhelmed by the extensive and visible role safety plays in the overall work contractors do on a daily basis. Safety takes a top priority among members of the National Association of Landscape Professionals, many of whom participate in the association's STARS Safe Company program. The program is industry specific, designed for landscape professionals to help their companies prevent accidents.