HOW TO CHOOSE A COMMERCIAL LANDSCAPE CONTRACTOR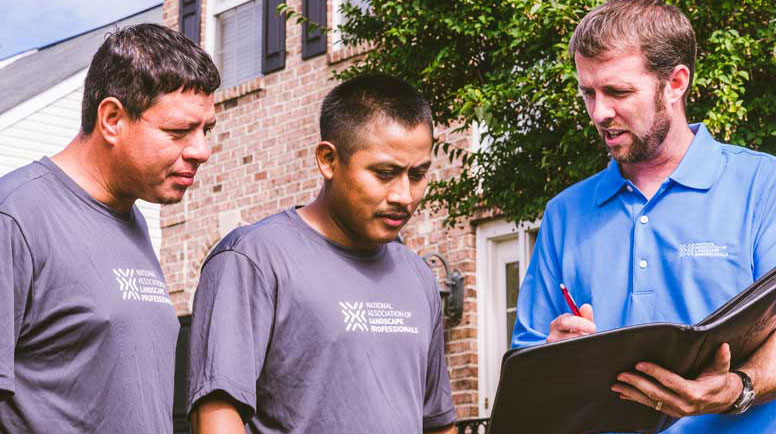 When looking for a landscape company, you will likely find several in your area that offer their services. The following are guidelines to consider to ensure the company you hire will meet the expectations you have for your property:
Know what you want. It takes time, but identify some initial considerations about what you have in mind for your landscape before you ask for a bid or shop for a landscape professional. Consider what is right for your business – what works well for a restaurant, might not work for a hospital or office building. The only way to ascertain what a firm can provide is to know for sure what you want delivered.
Do your homework. Observe other area properties and ask other building owners and managers who they would recommend. If your project is large, you may wish to seek firms that have worked with businesses like yours. Contact recommended companies and ask a few key questions such as: Do you have insurance to protect both your employees and your client? Do you provide continuing education, including ongoing safety training, for employees? Are you a member of a national, state, or local association, utilizing the access to the information and education they offer?
Understand expectations. Talk with company representatives about specifics to ensure they understand your expectations and know how they plan to meet them. If you are looking for maintenance after the initial installation, understand what is involved.
Seek value. Don't just assume that the lowest cost estimate is the one with which to go. The landscape professional placing the low bid may not be fully aware of the job parameters, or the company might be relatively inexperienced in the field. It is important to select a knowledgeable professional who will bring value to the project, including ideas, insight, and expertise.
Great landscapes don't happen overnight. Once you decide on a company, give it time to perform up to your expectations. If your landscape has a serious problem, it will take time for even the most experienced landscape professional to correct it.
Here are a couple of other tips when looking for a landscape professional to perform specific tasks. For example:
Landscape professionals who perform lawn care services need to be licensed for the application of pesticides. Prior to application, they should also survey your lawn, present a management plan (number of applications) and check for pest and disease problems during each application.
Make sure your tree-care expert has insurance, including liability for personal property damage. Determine, as well, if the company is a member of the National Association of Landscape Professionals, a state or regional landscape association, or an arborist association.
Companies that design, install, and maintain landscapes often do so with degreed horticulture experts on staff.