Gates are the Entry Way to Your Landscape Design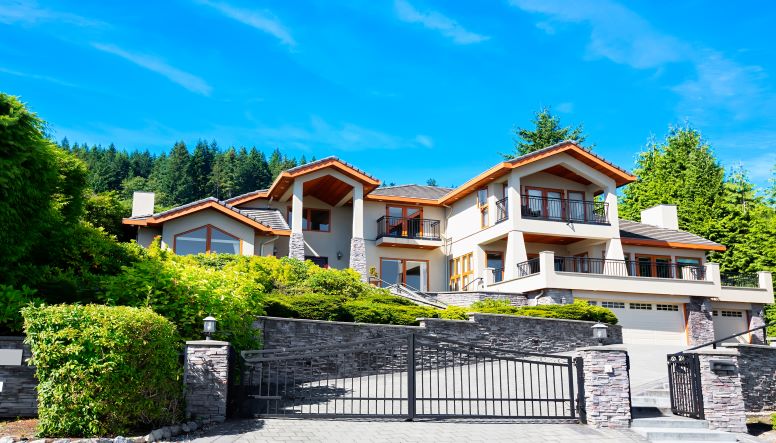 If you're on the fence about adding a gate to your yard, we're here to help! Gates are the entry way to your beautiful landscape and can add height, color and material variation along with practical advantages like safety and privacy. They're also beneficial to curb appeal and can help tie your entire yard together. So, let's hop off the fence, and venture inside to see some of the benefits adding a gate.
Decorative Focal Point

Often times gates are the first thing people will see when arriving at your home and the design options are limitless! Gates are made from an array of materials from wood to iron and in variety of colors and textures to complement your lawn, garden and house. They can be sculpted in different shapes and with different design elements. Our favorite? A gate that incorporates some greenery of course! A gate can act like a trellis allowing vines to grow through and adding planters and flower boxes add a green border any gate.
Gates for your garden

Gates don't just have to go on the perimeter of your lawn. They can act as an entry way to various parts of your landscape such as your garden. Gates create a natural starting point for a journey to your garden path and add a magical feel as you enter the garden of your dreams. Garden gates provide access for you but serve as a barrier to invasive animals keeping them away from your fruits and vegetables.
Safety and Privacy

Gates allow access to your property but act as a barrier to keep children and pets out of harm's way and your yard safe. They act to separate your property from busy streets and other outside threats providing you an extra sense of security. If you're not looking to block your neighbors out completely, shorter gate heights or gates with larger spacing designs can create a less confined barrier.
A gate can open a new world to your landscape design, but you don't have to do it on your own! Landscaping professionals are available in your area to help you achieve all of your landscaping goals in an efficient and safe way.