5 Invaluable Lessons From a Landscape Architect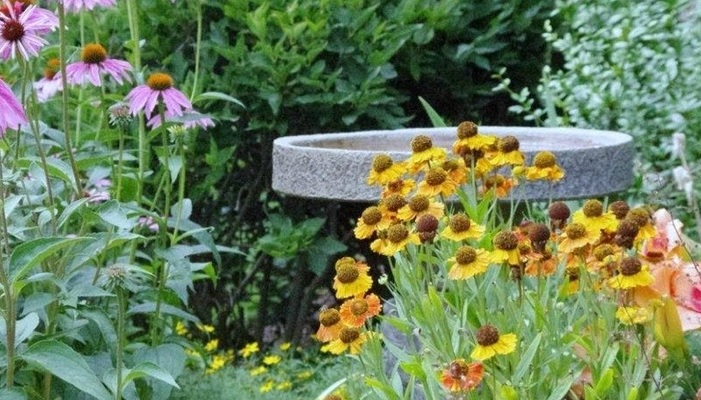 Presented by the National Association of Landscape Professionals in partnership with

By Marissa Hermanson
The ho-hum front yard of the cozy Cape Cod my husband and I share was wearing on us. The 15-foot holly bushes that flanked our home were engulfing our little cottage, we lacked cheery flowers, and our concrete walk was cracked and shabby. I called Meg Turner, a landscape architect in Richmond, Virginia, to assess our garden situation. Her suggestions opened my eyes to the wonderful possibilities that existed to spruce up our front yard and give our home the curb appeal it deserved. Here are five lessons I gleaned from our recent landscape design project.
Photo by PaveStone Brick Paving Inc.
1. Balance hardscape and plantings. The concrete path to our front door was lacking presence and didn't do justice to our quaint 1930s brick home, so Meg Turner, of M. Turner Landscapes, designed a herringbone-patterned brick walk leading up to our entrance. "We chose one of the house's strongest features — its beautiful brick in a classical Cape style — and pulled it out to the front walk," Turner says.
The original concrete path was 3 feet wide, too narrow for two people to walk comfortably side by side, so Turner increased the width to 4 feet. Planting beds on both sides of the house were made larger and given a sweeping curve, eschewing the symmetrical landscape design we had before with mirror-image beds and plantings on each side of the door. The result was an aesthetically pleasing balance of hardscape and plantings.
Photo by American Beauty Landscaping Inc.
2. Embrace seasonal interest. Our lackluster front yard looked the same from season to season with evergreen shrubs. Our landscape architect's design plan incorporated four seasons of interest. In winter, we have hellebores blooming against a green backdrop of evergreen. As we enter spring, Styrax, Brunnera, Indian hawthorn, chokeberry, lily of the valley and camellia start to bloom. With summer's arrival, the cranesbill, clematis, hydrangea, and shrub and climbing roses flower. And in fall, we embrace the chokeberry leaves, fading hydrangea blooms and silver catmint foliage.
"It is important to keep a good evergreen to deciduous to perennial balance. It is also important to remember that seasonal interest can be conveyed in foliage, bark, fruit as well as bloom," Turner says.
Photo by Studio III architects
3. Put some light on the subject. DLighting is first and foremost important for safety, so you can see where you are walking from your car to the front door. Turner recommends lighting the changes in elevation to prevent stumbling.
During our recent curb appeal project, the original wall-mounted lanterns on the front of our house appeared dinky, fading into the brick wall. Our abode called for larger fixtures that complemented the scale of our home. We switched out the old lighting for bigger fixtures to give our home's facade personality and to emit more light.
If you are looking to highlight your plantings, install subtle yard lighting. "Uplighting a beautiful tree is very effective," Turner says.
Photo by David Sharff Architect, P.C.
4. Blend with existing architecture. For a cohesive look, make sure your new hardscape complements existing architecture. Draw inspiration from materials incorporated in your home, such as slate, brick and cobblestone.
Taking a cue from the existing slate on our front stoop, Turner added slate steppingstones that lead from the front walk to the driveway, allowing us a shortcut to our cars. For our front walk, she matched the brick and mortar to the original brick and mortar used to construct our house.
5. Don't forget the side yard. Make the most of narrow side yards and the exterior walls of your home by installing trellises and planting espaliered vines. Side yards also are a great opportunity to continue curvaceous planting beds and create interesting focal points, like a path leading to a gate.
To make use of our minimal side yard, we incorporated espaliered clematis and climbing roses against our exterior brick walls, along with plants like hydrangea, lily of the valley and hellebore to create a lush foundation.
More from Houzz
One-of-a-Kind House Numbers That Boost Curb Appeal
Decorate the Side Yard With Unique Plant Stands