CrEatE a MEditation Sanctuary with Your Own ZEn GardEn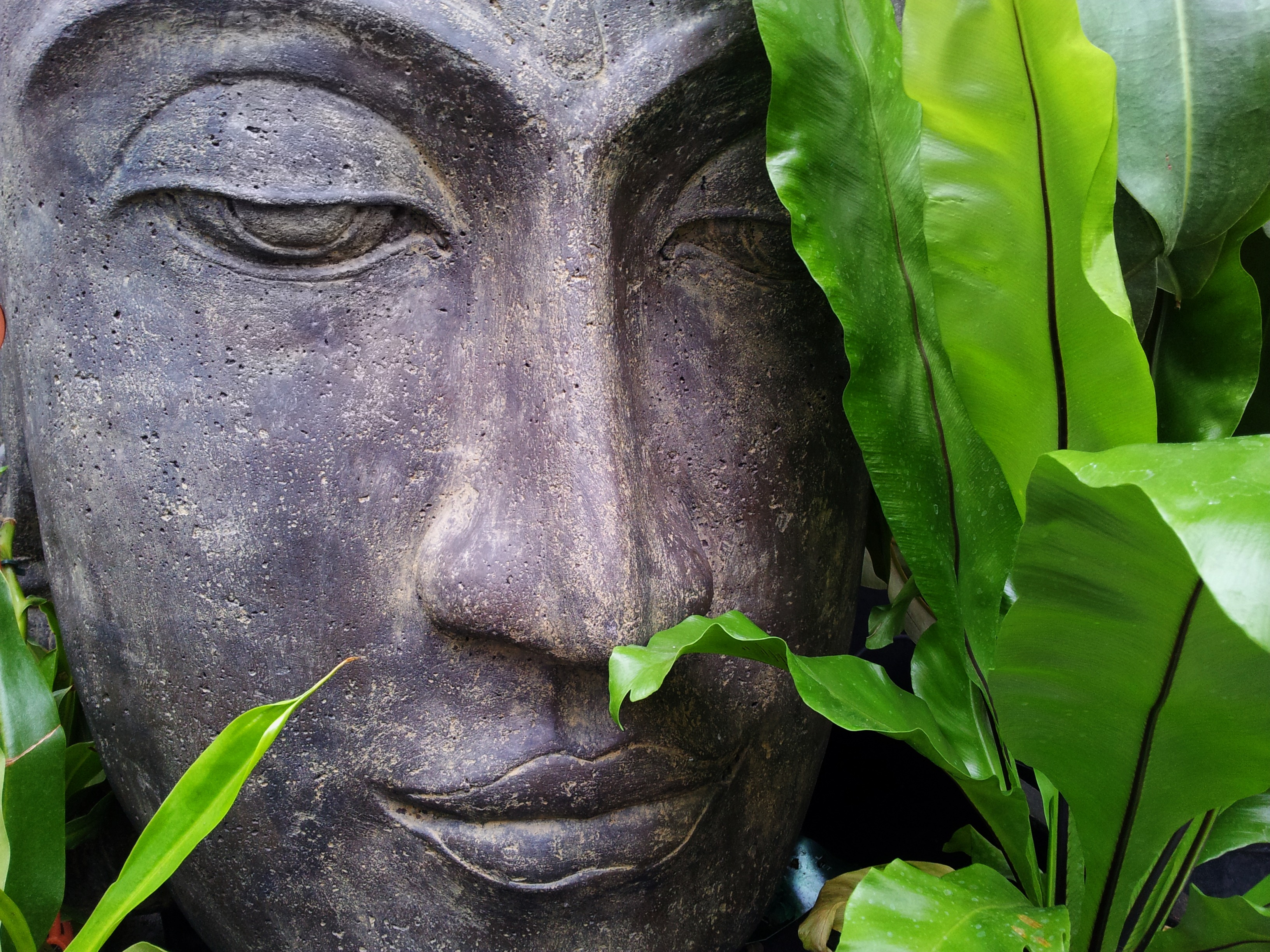 Exhausted from a long day's work, you drag yourself into the garden. Imagine a restful design with spongy moss underfoot or perhaps a garden waterfall that soothes and rejuvenates your body, mind, and spirit – a place you can finally relax.
Sounds amazing, right? You, too, can have a Zen garden to let go of your troubles, and enjoy being at peace with nature right in your own backyard. Here's how to transform your yard space into a peaceful retreat.
Japanese or Zen: What's the Difference?
There are two popular styles of gardening considered "Zen" and their designs can be very different. One is more accurately called a Japanese garden, a thriving landscape full of slight inclines, stone bridges and ponds. The other is a flat garden featuring carefully placed rocks and fine sand or gravel, meticulously raked to create the illusion of ripples on water.  
Careful planning is essential in creating either of the two styles. To choose the best design, consider the dimensions of your garden, how you want to accessorize, and your ideal water-usage for maintenance.
Japanese-styled "Zen" Gardens
If you want to immerse yourself in the murmur of backyard waterfalls and breathtaking vignettes, the Japanese–styled garden is the way to go. Here's what you need to consider when getting started:
The layout: Will you introduce water features into your garden? Winding paths, and hidden meditation spots? What about a bamboo doorway? The most important effect to achieve an ideal Zen-inspired garden layout is union with nature. Aim for a natural look, not a wild one, austerity and a sense of calm harmony are what you're after.
Choosing trees and shrubs. Select each element in a Japanese garden carefully to coordinate with the design, including plant selections. Evergreens such as Cryptomeria and ornamental trees like Japanese maples are popular choices. Bamboo is an obvious favorite, but be sure to ask your local landscape professional because some variants of bamboo are invasive. If bamboo isn't an option, consider one of the many patterned plants to add contrast and texture to your Zen garden. Be sure to consider the seasons because you want a combination of plants that offers something special for each season. Seek some plants that have winter interest, such as evergreens or brightly colored stems, if you're in a northern climate.  Selecting the right tree for your garden is an investment, so it never hurts to ask a garden retail center.
Zen-inspired accessories: A trip to your local landscape center can reveal treasures such as wooden gateways, stone-tile pathways, low bamboo bridges, stone pagoda lanterns, Buddha statues or a bamboo pavilion. Make sure whatever accessories you choose blend in with your plant selection. There are plenty of options. If you're in a small space, you may wish to forgo the stone or wooden bridges and enticing ponds in favor of stone pagoda lanterns and moss. Have fun with your accessories, but don't go overboard. Remember, austerity is an important quality to the Zen aesthetic.
Save Water with Flat Zen Gardens
Looking for a more authentic Zen experience, or a low-water solution? No problem, the flat Zen garden is the way to go.
Japanese monks developed the Zen garden style as an aid to meditation. It is intended to be viewed from a single vantage point outside the garden, and to bring about a sense of mindfulness and inner peace in the viewer. 
No matter your location, an authentic, flat Zen garden is an eco-friendly water-saving option. If you feel that even herbs like sage or water-efficient trees like gingko are too much to handle, you can omit the plants altogether. Filling your yard with sand or fine gravel and interesting rocks will create the same calming effect.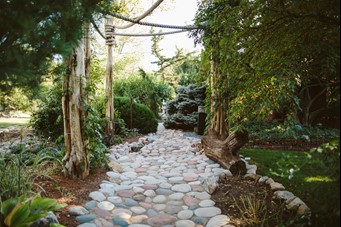 A traditional Zen garden starts with a rectangular area of fine sand or gravel, but you can choose a different shape if you wish. Regardless, you will need to prepare the area to prevent weeds from taking over the space. Use wooden planks to make a firm, stable surface to support the sand or gravel, and lay down landscaping cloth as a weed barrier beforehand. Visit your local garden center or work with a local landscape professional on different options to best design your space.
Adorn your new meditation space with rocks, large or small, blanketed with moss or uncovered. It's common to group smaller rocks in threes. Your rocks represent boulders and can be as small as a kitten or big enough to climb. Be sure to contact your landscape professional to organize the heavy lifting for any large boulders.
You don't have to limit yourself to just rocks, though. Here are a few other accessories that go beautifully with sand-based Zen gardens:
Buddha statues
Stone pagoda lanterns
Bamboo rakes
Mexican river rocks, polished pebbles, or Rosa Mexican beach pebbles.
A rake – bamboo or not – is a must. Use your rake to design lines around your rocks, statues, or potted plants to your heart's content. All of these should be available at your local landscape center.  Because Zen gardening is based on nature, it's important to make sure any accessory you choose meshes well with your overall design.
Ready to Relax?
Zen gardening can be flexible, water-efficient, and most importantly calming. Despite its simplicity, you might not be sure where to start. If that's the case, visit your local retail garden center or contact a landscape professional to bring your backyard getaway to life.