BACKYARD DATE IDEAS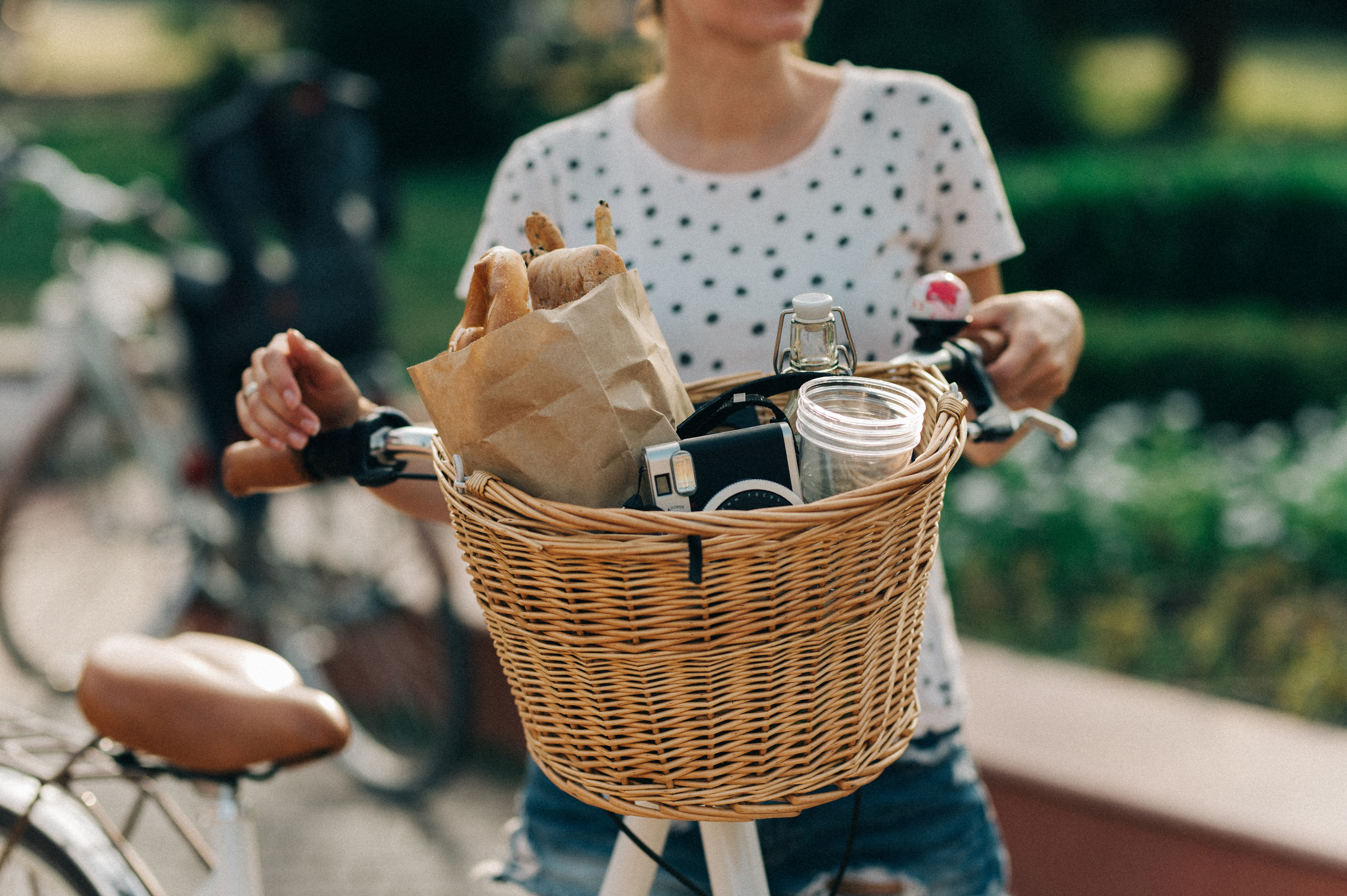 Congratulations! If you're reading this, you probably scored a date! Nice! Only a couple problems- there's what to wear, what to say, and what to do. Although you will need to navigate some of the deliberations on your own (or on Facetime with a friend), we can help with some creative options of what to do for date night fun – right in the comfort of your own back yard. What? Yes, backyards offer more opportunities than you think for casual, entertaining, and "social media worthy" things to do, particularly for those without a car or nights where you want to remain close to home.  
Backyard picnic
A picnic is a novel idea if you want to take your date out to dinner, but don't want to spend a lot of money to do so. Make your BF or GF a special meal (It doesn't have to be fancy.) and serve it in your backyard. It's less about the food and more about the experience that will "wow." If you take the time to make your picnic spot something special, your date will definitely take note. Most picnics aren't complete, even in the backyard, without the foundation of a blanket on the ground. If you want to experiment with something different, consider large logs for makeshifts seats or a table for the picnic blanket. You can also set out a few medium sized, flat rocks from around your yard as coasters to prevent glasses, food containers, and jars from tipping over due to uneven grass surfaces. You can spruce up the picnic blanket by picking some flowers from around your backyard. Again, nothing fancy is necessary. The thoughtfulness and attention to detail and the quaintness of the experience, make the gesture go a long way. Or, forgo the blanket and set up on the deck or patio, under café lights, for a less casual al fresco dining experience.
Movie night
"Dinner and a movie" might be one of the most cliché date ideas ever. But dinner and an outdoor movie? Now THAT'S something unique. Turn ordinary into extraordinary by setting up a movie projector in your backyard, If you don't have a built in option, no worries. You just need a sheet, rope, tape, a projector, and some pillows to make yourselves comfortable, and a good movie, of course. Hang the sheet by tying a rope between two trees. Add tape if you are worried about the knots holding. Throw your white sheet over the taught line and voila! Movie screen is complete! Outdoor pillows and blankets and patio furniture make good seating options as bringing indoor furniture out is sure to result in grass stains or other tarnishes. Make sure you have a good selection of snacks on hand and, of course, a large bowl of popcorn.
Fire Pit
Everyone remembers roasting s'mores on an open fire as a child, so why not evoke a little nostalgia in this SWEET date idea. If you don't have a built in fire pit, there are plenty of attractive portable ones available. Be forewarned, fire pits are better used on a stone patio as they can damage wood decks if not elevated in some way. Gather marshmallows, graham crackers, and chocolate for the feast. Scour the yard for sticks long enough to keep you a safe distance from the flames of the fire (or purchase roasting sticks) and make sure you have enough wood for the fire. Once all the supplies are collected, the only challenge left for this date is deciding how well-done you want your marshmallow!
Backyard water slide
This activity is a little more on the wild side, but sure to make a big splash with your date! Transform your backyard into a homemade water park with a few simple steps. Go to a local hardware store and purchase a long sheet of plastic or a big tarp, a few tent stakes or garden staples, and a hose if you don't have one. At home, after removing any rocks or sticks in the grass, spread the sheet of plastic out over the largest section of your yard, keeping in mind that the slide will be more fun if the space slants slightly downward. Hammer in the tent stakes or garden staples on all four corners to secure the slide in place. Once your slide is set, position your garden hose at the top until the entire plastic is saturated. For an extra good time consider adding baby soap to the water at the top. This is a must to capture on video.
Prom-posal scavenger hunt
While not really a date, this activity can be used if you want to ask a crush to any school dance. Turn your backyard into an outdoor scavenger hunt by leaving clues in various hiding spots.  Consider flower pots, inside a grill, tree branches, patio furniture, or in a garden.
Here are some clues to get you started:
Roses are red, violets are blue, go to a place with pretty flowers to find your next clue.
I sit in this spot when I want to be outside, and it's also where your next clue hides.
My dad cooks great steak from this location, and it often has a very hot sensation.
This place grows my mom's carrots, tomatoes, and kale. Go there now and the next clue you will unveil. 
For the final clue, hide a big poster with a cleverly phrased question that asks "will you go to the dance with me?" Here are some ideas:
Will you GROW to prom with me? (have some fresh picked flowers or vegetables accompanying the sign)
I think we would be OUTDOORable at prom together!
Be sure your lawn looks ready to capture the backyard prom-posal as it is guaranteed to be the backdrop of an inevitable social media post!
There are so many ways the backyard can be date central. For those with competitive spirts - a sports-centered date or a competition to see whose flower seeds sprout first or grow tallest. For the romantics, a guitar and a song in a serenity garden or under a fragrant tree. For the adventurous, making a bat house or fairy garden. The point is, everything feels a little more special and a little more memorable when you and your crush to spend some outdoor time together.